The following instructions demonstrate how Sternshield double action cardiothoracic harness can be worn by patients without assistance (steps 1-4) and how it operates once it is worn (steps 5 & 6).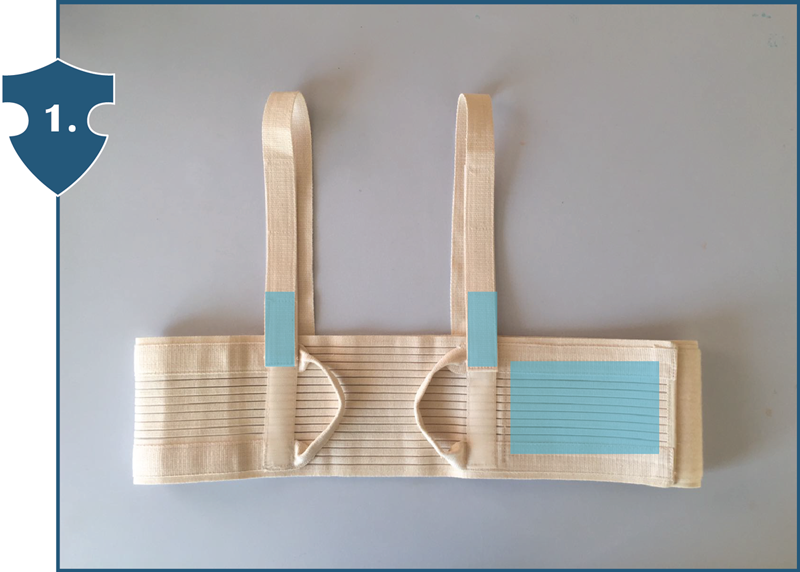 Step 1. Fasten all three scratch stickers of Sternshield harness loosely. (One on the main strap and one on each of the shoulder straps).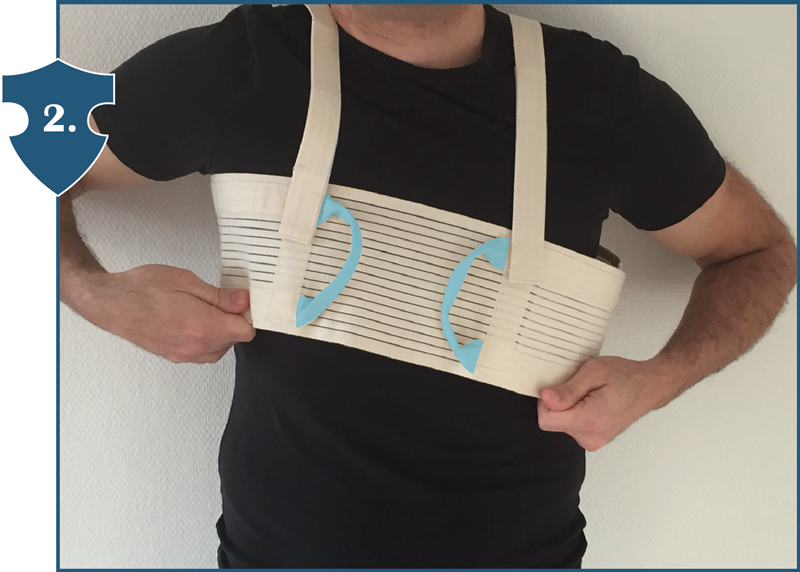 Step 2. Put your harness on in the same way as a T-shirt or a vest, placing the handles of your harness in front of your chest.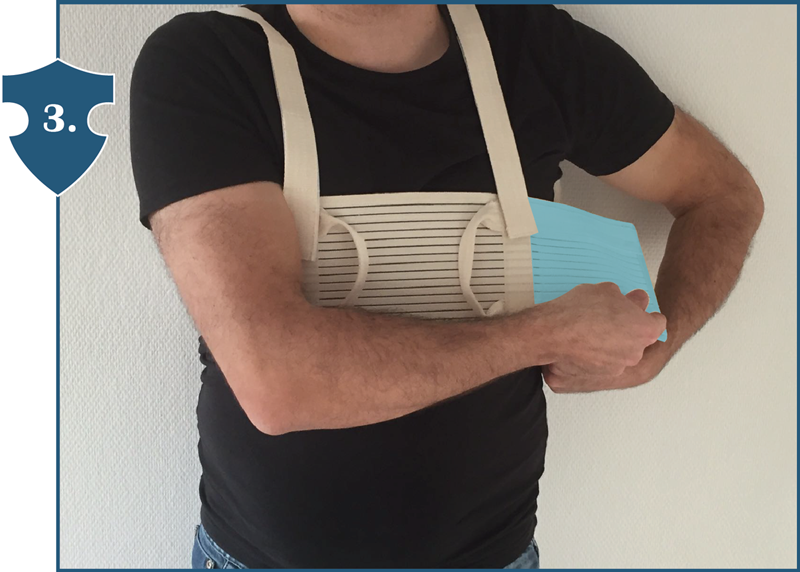 Step 3. Adjust the main strap of your harness for comfort.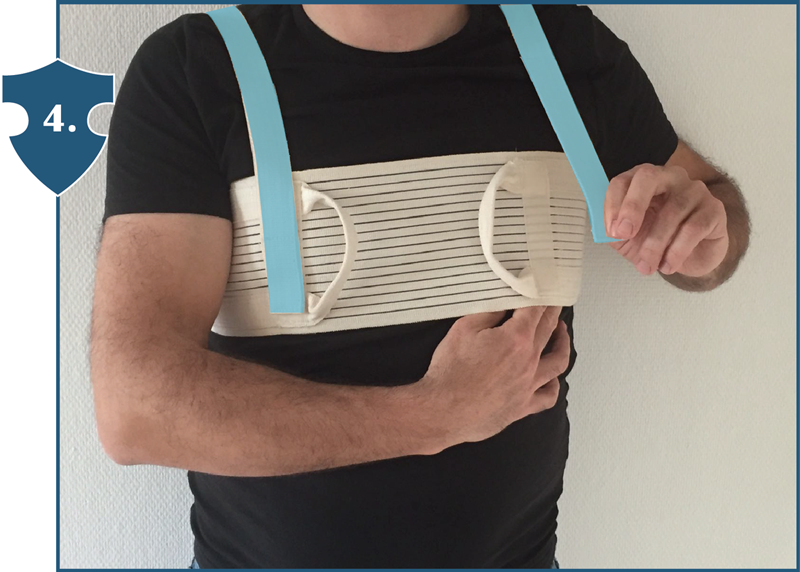 Step 4. Adjust the two shoulder straps for comfort. The harness should be placed at the top of your chest.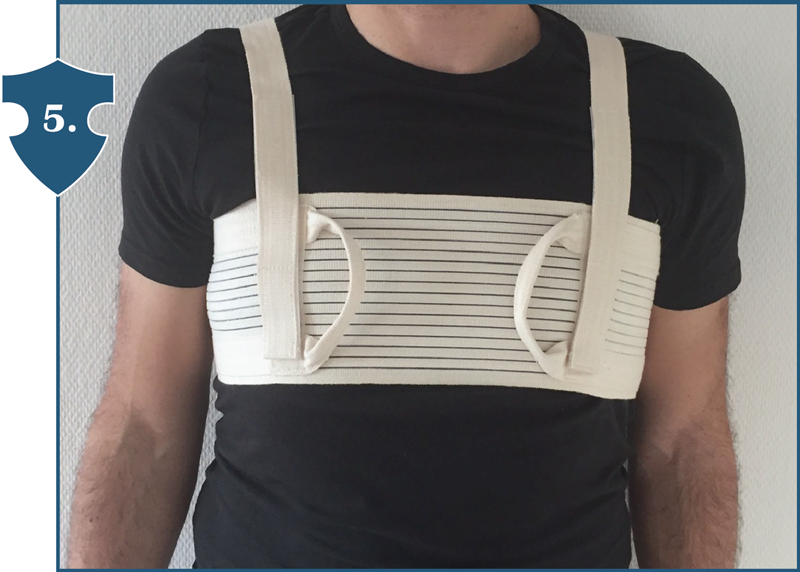 Step 5. Sternshield is now functioning as an elastic harness, providing your thorax with a firm and comfortable support, which does not obstruct breathing and can be adjusted by fastening the main strap.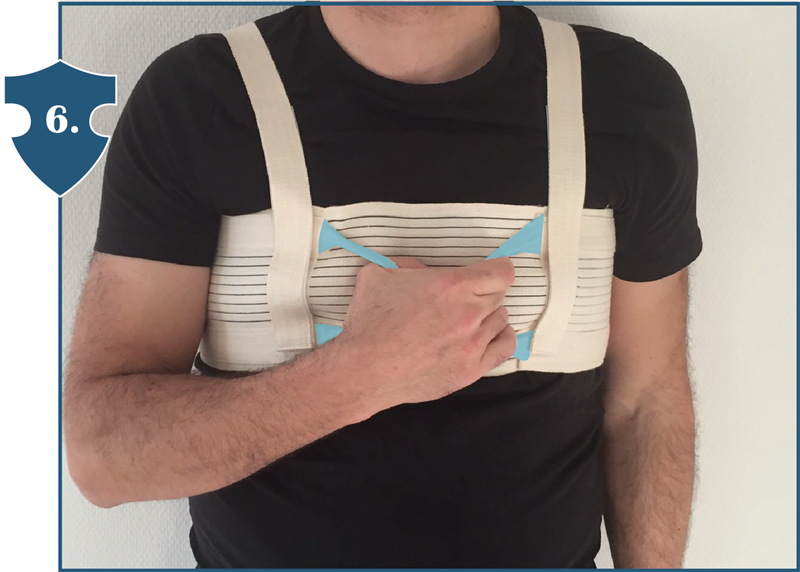 Step 6. Every time you pull the handles of Sternshield together, it functions as an non-elastic harness immobilizzing your thorax against cough, phlegms or strenuous movements.